to be about to
to be about to do something: to be at the moment of doing something, to be ready. We use this expression to refer to something that will happen very soon in the future.
Example:
The plane is about to take off.
I don't want what I'm about to say to be recorded.
The sun is about to rise.
They are about to begin a new chapter in their history.
The country's economy is about to collapse.
[imageframe lightbox="no" gallery_id="" lightbox_image="" style_type="none" hover_type="none" bordercolor="" bordersize="0px" borderradius="0″ stylecolor="" align="none" link="" linktarget="_self" animation_type="slide" animation_direction="down" animation_speed="0.5″ animation_offset="" class="" id=""]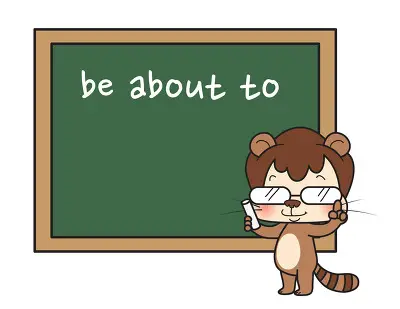 [/imageframe]