1
21 Best Youtube Channels For Learning English
Do you agree with us that, learning English with video lessons are always more enjoyable than with textbook?
Apart from premium video courses, there are a lot of high quality, free video English lessons available on Youtube that will help you learn almost anything, from English vocabulary to pronunciation, grammar and daily conversation.
Today we would like to share with you 21 best Youtube channels for learning English effectively. These channels have helped millions of English learners all over the world and we hope that they will help you with your English learning as well.
Note: The number of subscribers, channel views and videos below is updated in June 2016.
Subscribers: 

528,738

Channel Views: 

32,403,404

Videos: 

446
This is probably the best Youtube Channel to learn American English pronunciation. She used to be a singer so that her pronunciation and intonation are excellent. If your goal is to improve your pronunciation then this is the right place to start.
2. JeniferESL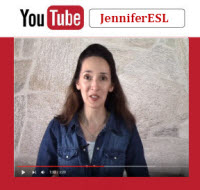 Subscribers: 

419,651

Channel Views: 

61,373,087

Videos: 

437
This is another very popular Youtube Channel for English learners. It provides a variety of lessons concerning grammar, pronunciation and English conversation.
3. EngVid
Subscribers: million++  
Channel Views: million++
Videos: 900+
With over 900 lessons taught by 11 teachers, you can learn all kinds of English lessons here. Among these 11 teachers, you should find your favorite ones and subscribe to their Youtube channels to get new lessons. You can also view these lessons on website engvid.com
4. Speak English With Misterduncan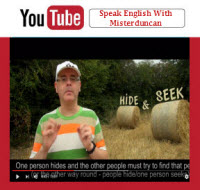 Subscribers: 445,633
Channel Views: 63,522,347
Videos: 393
This popular English learning channel is run by Mr. Duncan James, an English teacher from the UK. If you are sick and tired of boring English lessons then you will LOVE this channel, since all the lessons are always very fun.
5. Anglo-link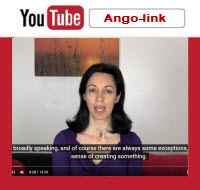 Subscribers: 665,653
Channel Views: 52,301,100
Videos: 76
This channel provides many interesting English lessons for Pre-Intermediate, Intermediate and Advanced levels regarding English grammar, phrasal verbs and expressions.
6. VOA Learning English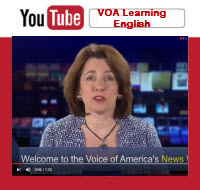 Subscribers: 289,335
Channel Views: 49,248,159
Videos: 2176
This channel offers captioned news reports that are read at slower speeds than normal, so you have time to hear every word clearly. It is one of the best channels for you to improve your English listening, especially if you are at the beginner level.
7. BBC Learning English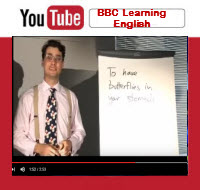 Subscribers: 365,956
Channel Views: 31,868,626
Videos: 831
Powered by BBC, one of the most famous broadcasting enterprises, this channel offers many kinds of lessons concerning grammar, vocabulary, pronunciation and especially,  you can learn English through real life situation.
8. Learn English with Steve Ford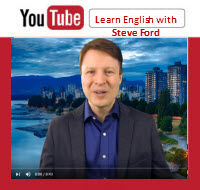 Subscribers: 146,197
Channel Views: 14,353,040
Videos: 363
You can find many high-quality English lessons on this channel, from vocabulary to grammar and pronunciation.
9. Sozo Exchange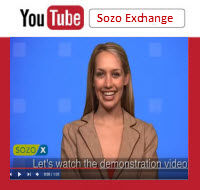 Subscribers: 67,574
Channel Views: 9,977,051
Videos: 330
Sozo Exchange offers a lot of interesting lessons about English pronunciation.
10. Learn English with Let's Talk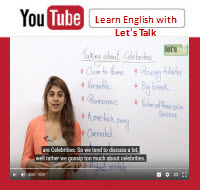 Subscribers: 995,957
Channel Views: 92,304,943
Videos: 736
With a large number of lessons covering various topics, you can learn everything here: English vocabulary, grammar, idioms, phrases, conversation, accent,…This channel is run by Let's Talk, an English training Center based in Mumbai, India.
11. Learn English with EnglishClass101.com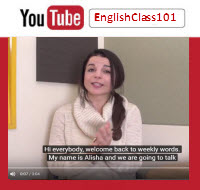 Subscribers: 202,747
Channel Views: 15,568,385
Videos: 356
Run by EnglishClass101.com, an online English language learning website, this channel offers many fun and interesting lessons, especially about vocabulary and listening comprehension. Additionally, you can find some videos about learning English through songs and lyrics.
12. Business English Pod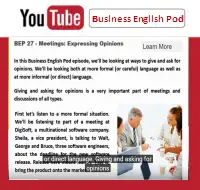 Subscribers: 79,859
Channel Views: 8,227,178
Videos: 75
If you want to improve your business English then don't miss out this channel. You can learn lots of useful Business English vocabulary here.
13. Daily English Conversation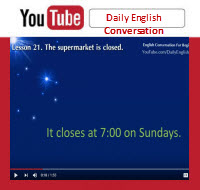 Subscribers: 106,776
Channel Views: 7,969,069
Videos: 182
As the name says for itself, this channel focuses exclusively on English conversation. You will learn many useful English phrases, sentence patterns and expressions that will help you enhance spoken English very fast.
14. Doing English with Julian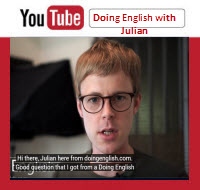 Subscribers: 157,728
Channel Views: 6,372,158
Videos: 306
Discover how to improve your English speaking fast and easily with many useful tips and advice from Julian, an English teacher from the UK. This channel is for English learners at Intermediate and Advanced level only.
15. Real English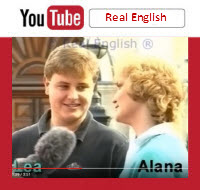 Subscribers: 71,048
Channel Views: 12,888,456
Videos: 169
This is the place for you to learn REAL daily English conversation, covering a wide range of topics.
16. EF podEnglish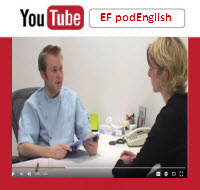 Subscribers: 94,901
Channel Views: 15,774,087
Videos: 58
Learn English with 5-minute video English lessons.  These video lessons cover a lot of topics such as family, shopping, weather, school,…The lessons are divided into different levels from Beginner to Upper Intermediate and Advanced level.
17. Pronunciation Pro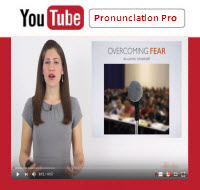 Subscribers: 93,792
Channel Views: 4,158,586
Videos: 74
Tips and advice on how to improve your English pronunciation.
18. Learn English with Papa Teach Me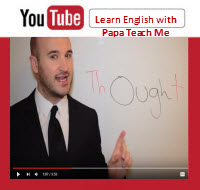 Subscribers: 78,465
Channel Views: 4,235,093
Videos: 118
Learn English Grammar, Idioms, Phrases and Expressions through many fun and interesting lessons.
19. British Council | LearnEnglish Kids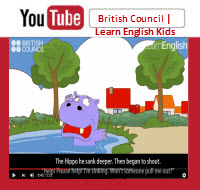 Subscribers: 83,676
Channel Views: 33,881,588
Videos: 61
The lessons are made for children who are learning English as a second language, but they are also great for adult learners, too. With a lot of stories and animated videos, you will have a good time enjoying these lessons, especially if you're at beginner level.
20. Holmwood's Online Learning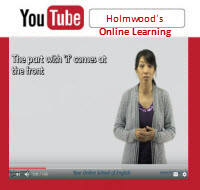 Subscribers: 40,788
Channel Views: 4,685,593
Videos: 104
You can learn many great, easy-to-understand English grammar lessons on this channel.
21. LearnAmericanEnglishOnline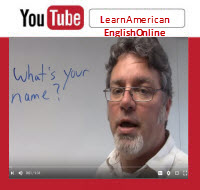 Subscribers: 76,199
Channel Views: 29,874,107
Videos: 500
Teacher Paul – the owner of this channel focuses mainly on grammar lessons. So if your goal is learning English grammar, check it out.
What are your favorite Youtube Channels for learning English? If you know other great Channels, let us know in the comment section below.